Digital ballot images made public under Georgia's new voting law show nearly 200 ballots — including one for West — that election officials initially scanned two times last fall before a recount. There's no indication any vote for president was counted more than once in official results.
The discovery of identical ballots provides evidence to back up allegations of problems in the presidential election, but on a relatively small scale that had no bearing on the final certified count. A group of voters seeking to prove the election was fraudulent say double-counting is just the beginning of what they hope to find.
"If we're finding this in Fulton County, we're probably going to find it throughout the state. The question is, why did it happen?" said David Cross, an investment manager working with the plaintiffs. "The simple fact that it happened and we found it here means that it probably occurred elsewhere."
The ballots counted twice would have given Biden 27 extra votes. After a recount, official results reflected that Trump gained a total of 121 absentee votes in Fulton. Biden won the county with 73% of 524,000 votes cast.
The most obvious example of duplicates in the initial count occurred in a batch of 99 ballots first scanned the morning of Oct. 28, then scanned again about an hour later, with the second batch tallied in exact reverse order from the first. Those batches had 58 votes for Biden, 39 for Trump, one for Libertarian Jo Jorgensen and one for West.
Part or all of another batch of 98 ballots appeared to be scanned a second time within minutes on election night. Biden received 55 votes in the first of those batches and 56 in the second batch. Many of the ballots appeared to be identical.
"It's something that should never happen," said Mark Lindeman, acting co-director for Verified Voting, an election integrity organization focused on voting technology. "I'm not trying to make excuses for a blunder, but under really difficult circumstances, people do things that are inexplicable, and that seems to be the case here."
Tucker Carlson accused the National Security Agency of reading the emails he sent as part of a plan to secure an interview with Russian President Vladimir Putin and then leaking them to news outlets.
The accusation was the latest development in Carlson's claims that the NSA was spying on him, triggering a rare statement from the intelligence agency denying that the Fox News personality was an intelligence target, but not denying he was spied on. The agency also denied Carlson's claim that it was attempting to force his show off the air.
According to Axios Tucker Carlson was talking to U.S.-based Kremlin intermediaries about setting up an interview with Vladimir Putin shortly before the Fox News host accused the National Security Agency of spying on him, sources familiar with the conversations.
Two sources familiar with Carlson's communications said his two Kremlin intermediaries live in the United States, but the sources could not confirm whether both are American citizens or whether both were on U.S. soil at the time they communicated with Carlson.
If one of them was a foreign national and on foreign soil during the communications, the U.S. government wouldn't necessarily have had to seek approval to monitor their communications.
The NSA spied on Tucker Carlson for reaching out through proper channels to interview Putin, just like NBC did only a few weeks ago. The NSA unmasked an American citizen for doing his job.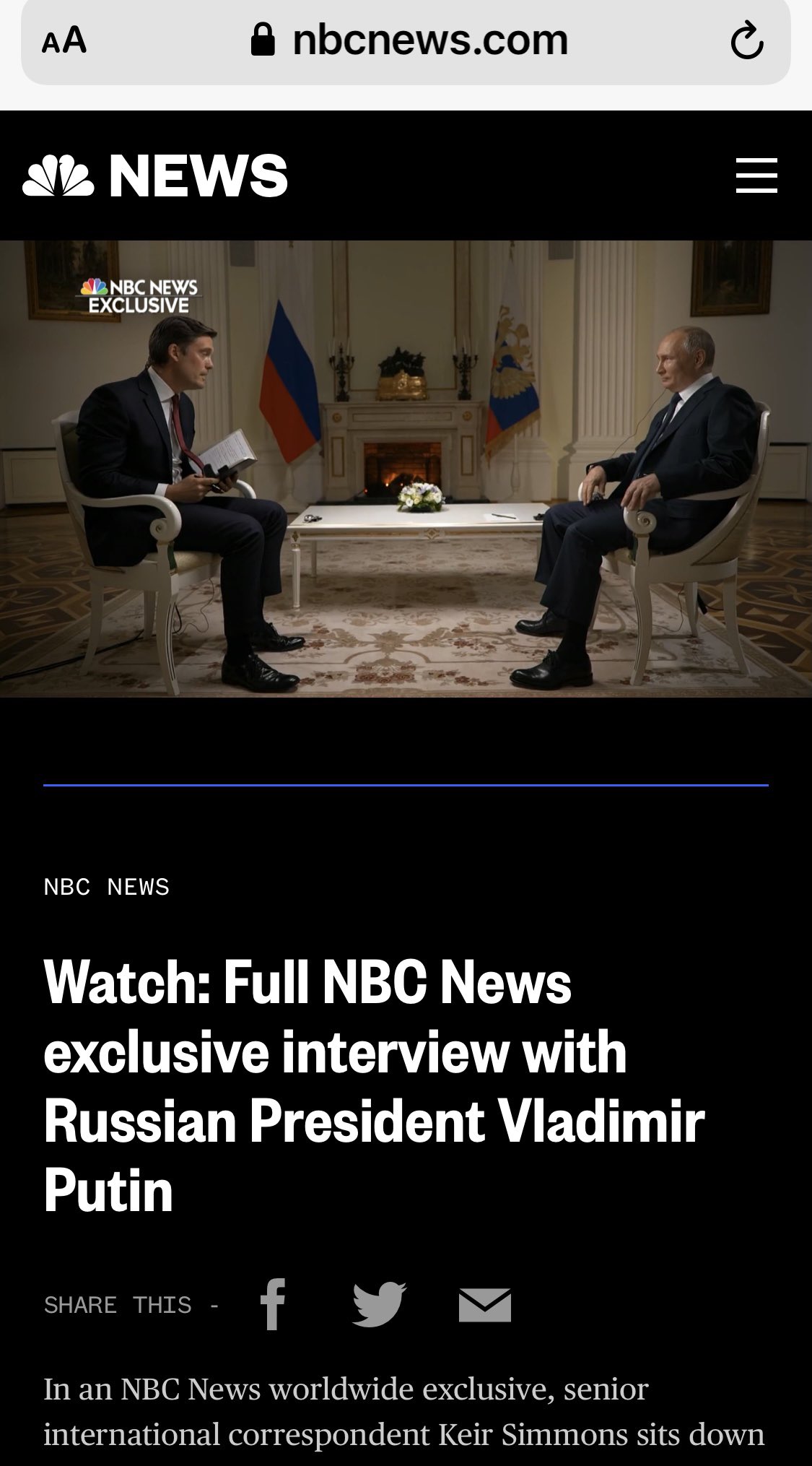 This confirms Tucker Carlson's claim that his private journalistic correspondence was leaked to media outlets by the NSA.
A journalist calls Tucker Carlson just before air last night and says US intelligence agents are distributing his emails and proceeds to repeat back words from an email known only to Tucker, the email recipient, and Tucker's executive producer.