Confirmed: NSA "Unmasked" Tucker Carlson And Leaked Emails To Journalists
Tucker Carlson accused the National Security Agency of reading the emails he sent as part of a plan to secure an interview with Russian President Vladimir Putin and then leaking them to news outlets.
The accusation was the latest development in Carlson's claims that the NSA was spying on him, triggering a rare statement from the intelligence agency denying that the Fox News personality was an intelligence target, but not denying he was spied on. The agency also denied Carlson's claim that it was attempting to force his show off the air.
According to Axios Tucker Carlson was talking to U.S.-based Kremlin intermediaries about setting up an interview with Vladimir Putin shortly before the Fox News host accused the National Security Agency of spying on him, sources familiar with the conversations.
Two sources familiar with Carlson's communications said his two Kremlin intermediaries live in the United States, but the sources could not confirm whether both are American citizens or whether both were on U.S. soil at the time they communicated with Carlson.
If one of them was a foreign national and on foreign soil during the communications, the U.S. government wouldn't necessarily have had to seek approval to monitor their communications.
The NSA spied on Tucker Carlson for reaching out through proper channels to interview Putin, just like NBC did only a few weeks ago. The NSA unmasked an American citizen for doing his job.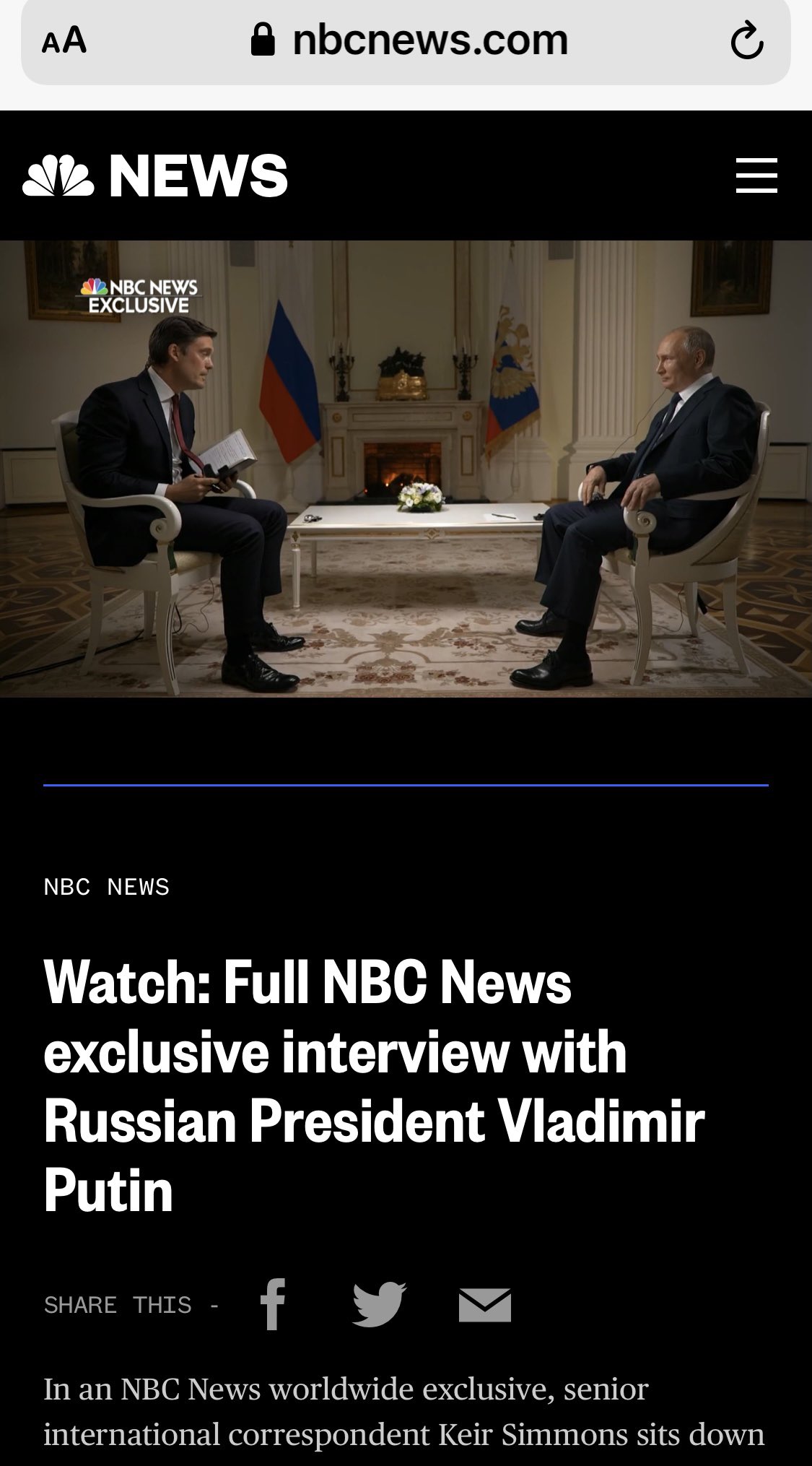 This confirms Tucker Carlson's claim that his private journalistic correspondence was leaked to media outlets by the NSA.
A journalist calls Tucker Carlson just before air last night and says US intelligence agents are distributing his emails and proceeds to repeat back words from an email known only to Tucker, the email recipient, and Tucker's executive producer.