According to a report published Friday, the Biden NSA allegedly unmasked Fox News host Tucker Carlson's identity after an "intelligence intercept."
If you aren't familiar with the terminology, to be "unmasked" occurs when government officials request the identity of the citizen mentioned in intelligence reports.
As previously reported by Human Events News, Tucker Carlson said that the National Security Administration has been spying on him in efforts to get his show kicked off the air. 
Carlson said that a whistleblower inside the government warned that the NSA is surveilling electronic communications and plans to leak the material. However, as Carlson noted, the NSA is legally prohibited from spying on American citizens.
"We told you that the National Security Agency has been monitoring this show and the content of Tucker's email," fill-in host Mark Steyn said on Carlson's show. "According to a media outlet called The Record, the NSA has just completed its internal review of the matter. The NSA now admits that it unmasked Tucker's identity after an intelligence intercept." 
"By law, the identities of American citizens are concealed when they're caught up during foreign intelligence gathering," Steyn added. "They can only be unmasked in extraordinary circumstances." 
…the nation's top electronic spy agency found that Carlson was mentioned in communications between third parties and his name was subsequently revealed through "unmasking," a process in which relevant government officials can request the identities of American citizens in intelligence reports to be divulged provided there is an official reason, such as helping them make sense of the intelligence documents they are reviewing. 

From The NSA Report
Fox News responded with a statement: "For the NSA to unmask Tucker Carlson or any journalist attempting to secure a newsworthy interview is entirely unacceptable and raises serious questions about their activities, as well as their original denial, which was wildly misleading." 
Tucker Carlson accused the National Security Agency of reading the emails he sent as part of a plan to secure an interview with Russian President Vladimir Putin and then leaking them to news outlets.
The accusation was the latest development in Carlson's claims that the NSA was spying on him, triggering a rare statement from the intelligence agency denying that the Fox News personality was an intelligence target, but not denying he was spied on. The agency also denied Carlson's claim that it was attempting to force his show off the air.
According to Axios Tucker Carlson was talking to U.S.-based Kremlin intermediaries about setting up an interview with Vladimir Putin shortly before the Fox News host accused the National Security Agency of spying on him, sources familiar with the conversations.
Two sources familiar with Carlson's communications said his two Kremlin intermediaries live in the United States, but the sources could not confirm whether both are American citizens or whether both were on U.S. soil at the time they communicated with Carlson.
If one of them was a foreign national and on foreign soil during the communications, the U.S. government wouldn't necessarily have had to seek approval to monitor their communications.
The NSA spied on Tucker Carlson for reaching out through proper channels to interview Putin, just like NBC did only a few weeks ago. The NSA unmasked an American citizen for doing his job.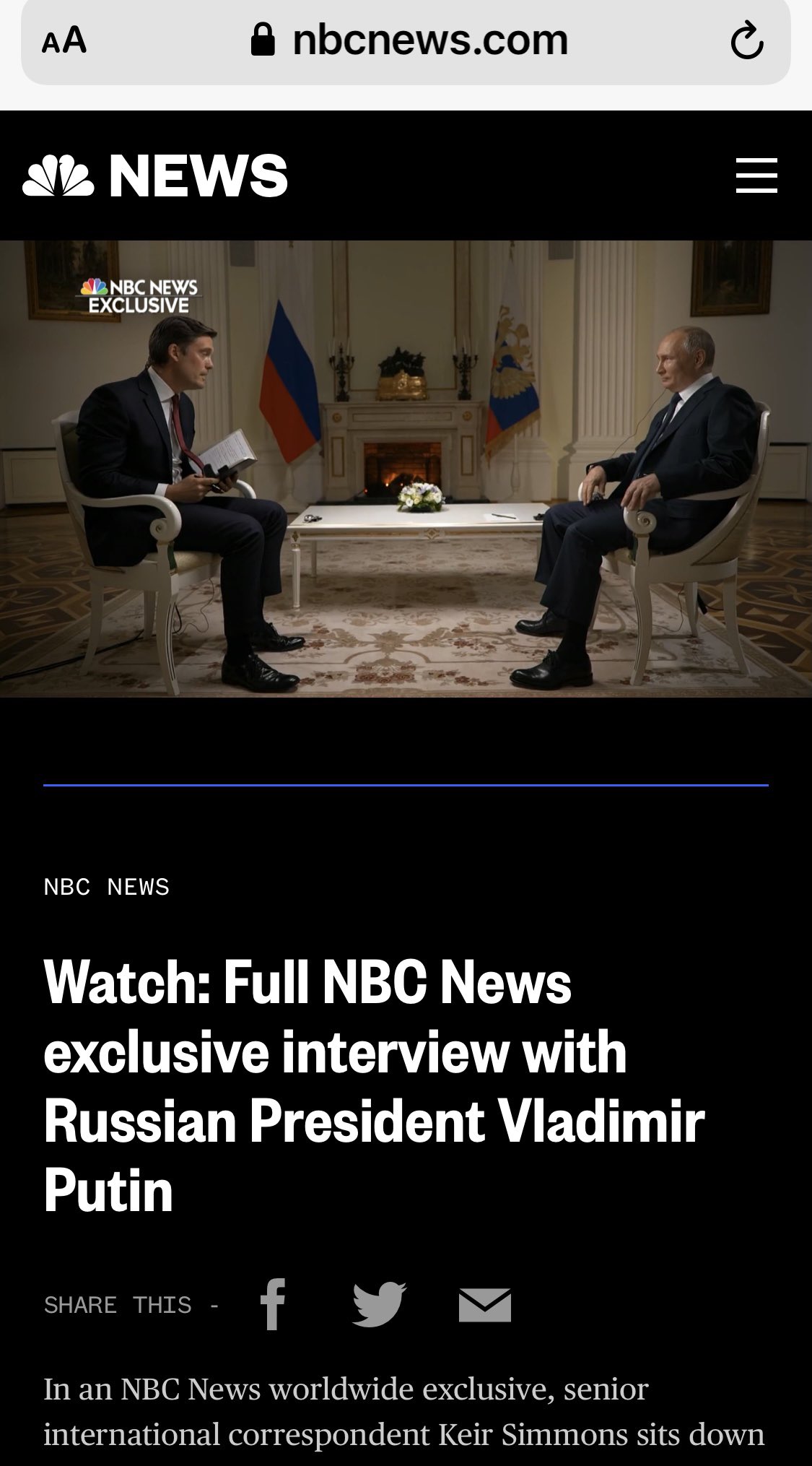 This confirms Tucker Carlson's claim that his private journalistic correspondence was leaked to media outlets by the NSA.
A journalist calls Tucker Carlson just before air last night and says US intelligence agents are distributing his emails and proceeds to repeat back words from an email known only to Tucker, the email recipient, and Tucker's executive producer.