Mentally Ill "Trans Activist" On Twitter Have sent J.K. Rowling Hundreds Of Death Threats.
JK Rowling is calling out cancel culture after a trans actvist threatened to mail her a pipe bomb. "Hundreds of trans activists have threatened to beat, rape, assassinate & bomb me." These threats come from actvists trying to suppress speech claiming "Words are violence."
A "Mspec Lesbian Genderfluid Trigender" hopes Rowling receives a pipe bomb in the mail after seeing others threaten to mail bombs to Rowling on twitter. Is We/Hers mentally ill?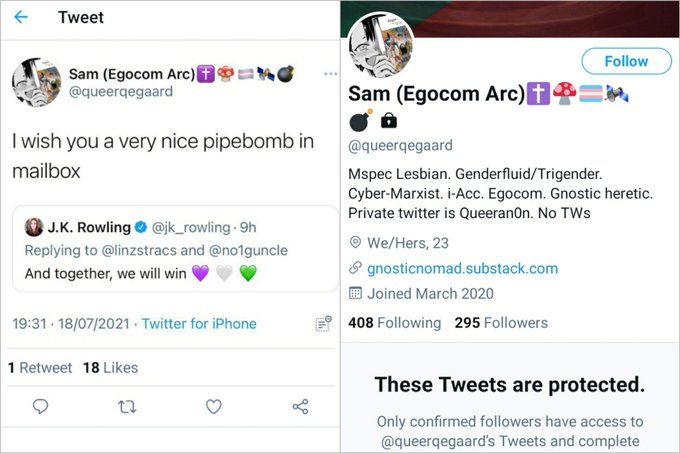 Here's just a few more of the threats the mentally ill liberals sent. Keep in mind these are the same people trying to cancel and censor conservatives and independents for "hate speech"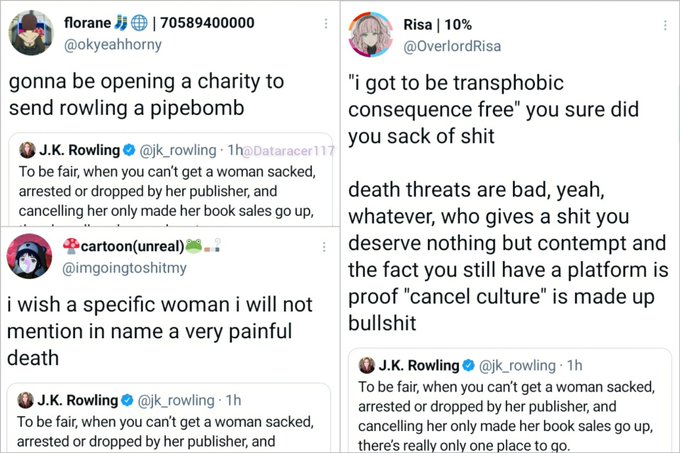 Heres just a few more examples of the toxic, deranged, and dangerous threats.