Federal Judge in Texas just ruled Obama's DACA program to be Illegal and for no new applications to be granted
This is the biggest news of the day — by far. DACA is illegal and this case needs to be brought before the Supreme Court. It is time for DACA to end once and for all. America First!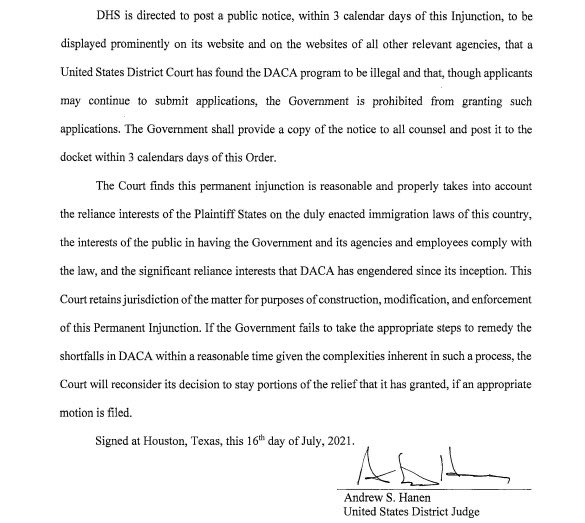 This is a good first step in ending Biden's border crisis.