The FBI Protected Another Pedophile for 5 years, Meanwhile the FBI is spending every second tracking down Trump supporters
Officials with the Indianapolis FBI office violated agency procedures, made false statements and exhibited "extremely poor judgment" in the handling of 2015 sexual abuse allegations against Larry Nassar, according to a new report.
The Inspector General of the U.S. Department of Justice also found that the Los Angeles FBI office failed to take steps to prevent Nassar from harming others.
In a written response issued after the report was released, the FBI said: "As the Inspector General made clear in today's report, this should not have happened. The FBI will never lose sight of the harm that Nassar's abuse caused."
The inspector general's investigation began in 2018, following an internal FBI review of the delay before agents opened a formal investigation into the complaints raised in June 2015 by elite-level gymnasts, including Aly Raisman and Maggie Nichols.
Nassar was ultimately charged and convicted of child sexual abuse in Michigan state court. He also pleaded guilty to federal child pornography charges that spun out of the investigation by police at Michigan State University.
Nassar's sexual abuse was first publicly exposed in September 2016 by an IndyStar investigation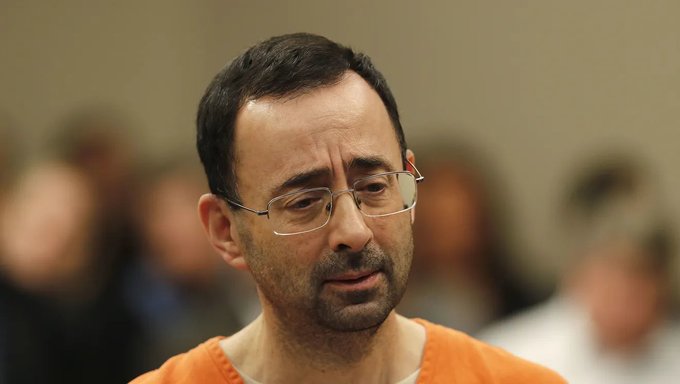 In 2015, the FBI was too busy spying on a Presidential candidate and trying to influence a US election, all under the direction of James Comey. They didn't have time to deal with Nassar apparently.
Richard Blumenthal (D-CT) and Jerry Moran (R-KS), who were briefed by DOJ Inspector General Michael Horowitz on the report Wednesday, are now pushing for Congressional hearings on the details shared in the report. They questioned why criminal charges were not pursued against FBI agents, including those in Indianapolis, who made false statements during the Inspector General investigation.
"The Department of Justice now needs to decide whether it's going to be yet another institution that fails survivors, or if it's going to enforce some measure of accountability," Blumenthal said during a press conference. "On its own, Congress has to make sure that there is accountability, and that's why I believe that next steps have to include a Congressional hearing."
He called the report "absolutely chilling."
"(It's) truly a gut punch to anyone who cares about effective law enforcement," Blumenthal said. "There has to be some measure of accountability enforced for the failure to properly pursue the investigation by the FBI and indeed the possible cover up that may have occurred."
Meanwhile the FBI is being trusted to spy on and investigate American's for being suspected Trump supporters.