Tucker Carlson accused the National Security Agency of reading the emails he sent as part of a plan to secure an interview with Russian President Vladimir Putin and then leaking them to news outlets.
The accusation was the latest development in Carlson's claims that the NSA was spying on him, triggering a rare statement from the intelligence agency denying that the Fox News personality was an intelligence target, but not denying he was spied on. The agency also denied Carlson's claim that it was attempting to force his show off the air.
According to Axios Tucker Carlson was talking to U.S.-based Kremlin intermediaries about setting up an interview with Vladimir Putin shortly before the Fox News host accused the National Security Agency of spying on him, sources familiar with the conversations.
Two sources familiar with Carlson's communications said his two Kremlin intermediaries live in the United States, but the sources could not confirm whether both are American citizens or whether both were on U.S. soil at the time they communicated with Carlson.
If one of them was a foreign national and on foreign soil during the communications, the U.S. government wouldn't necessarily have had to seek approval to monitor their communications.
The NSA spied on Tucker Carlson for reaching out through proper channels to interview Putin, just like NBC did only a few weeks ago. The NSA unmasked an American citizen for doing his job.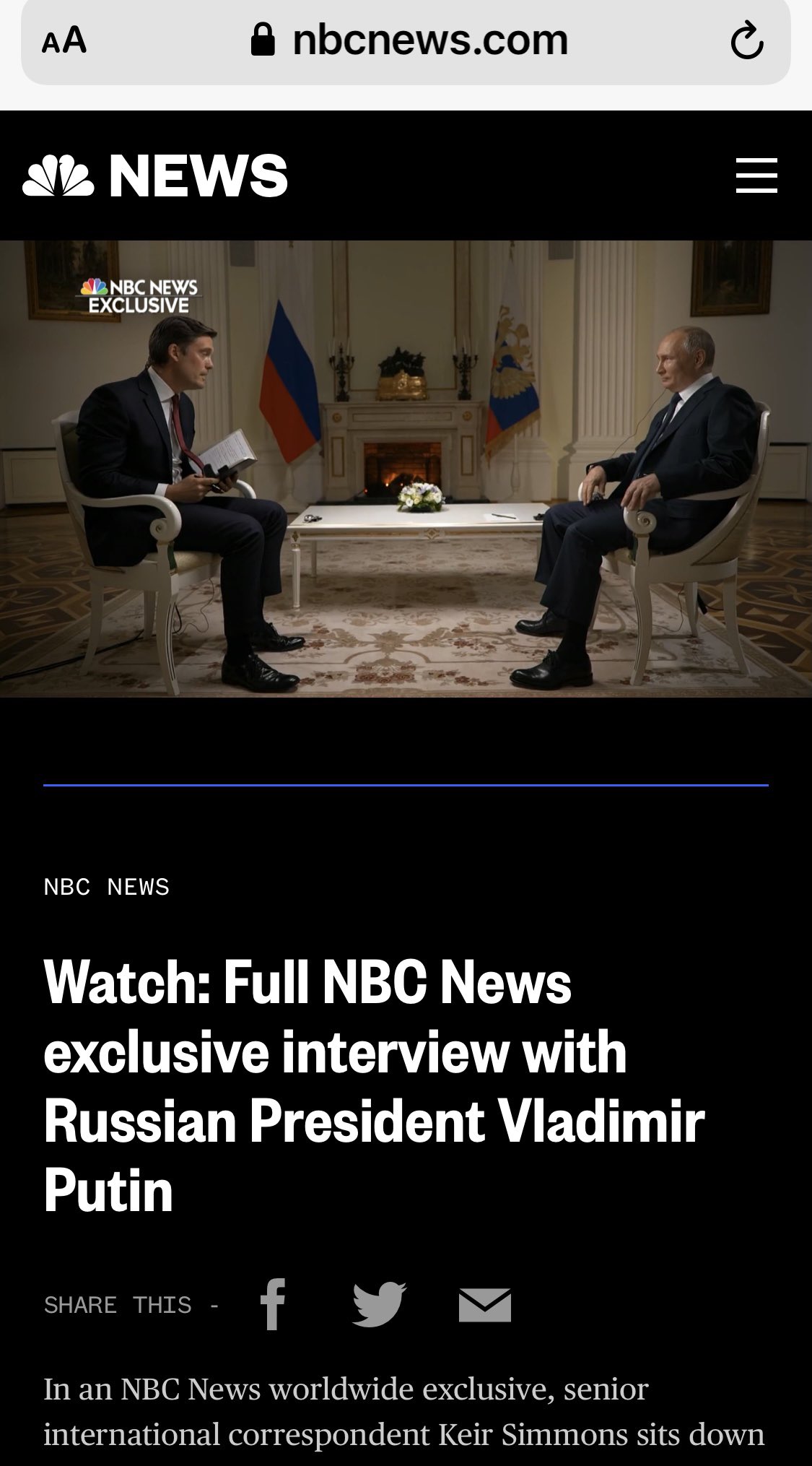 This confirms Tucker Carlson's claim that his private journalistic correspondence was leaked to media outlets by the NSA.
A journalist calls Tucker Carlson just before air last night and says US intelligence agents are distributing his emails and proceeds to repeat back words from an email known only to Tucker, the email recipient, and Tucker's executive producer.
President Donald Trump, who was kicked off Twitter, Facebook and other social media platforms earlier this year, announced class-action lawsuits Wednesday against Facebook, Twitter and Google as well as their CEOs.
The legal effort will be supported by the America First Policy Institute, a nonprofit formed earlier this year by alumni of the Trump administration.
"Today, in conjunction with the American First Policy Institute, I'm filing as the lead class representative, a major class action lawsuit against the big tech giants including Facebook, Google and Twitter as well as their CEOs, Mark Zuckerberg, Sundar Pichai and Jack Dorsey. Three real nice guys," Trump said with a note of sarcasm from Bedminster, New Jersey.
The legal filings indicate that the suit against Google targets its subsidiary YouTube.
"We're asking the US District Court for the Southern District of Florida to order an immediate halt to stop social media companies' illegal and shameful censorship of the American people. That's exactly what they're doing.
"We're demanding an end to the shadow banning, a stop to the silencing, a stop to the blacklisting, banishing and canceling that you know so well," he added.
Trump accused the big tech companies of violating Americans' First Amendment rights by selectively censoring information.
Former President Donald Trump was banned from Twitter, Facebook and other social media platforms earlier this year.
A representative for Twitter declined to comment. Facebook did not immediately return The Post's request.
Trump added that he's asking the court to impose punitive damages against the companies.
"We're going to hold big tech very accountable," he said.
Trump added that the team is looking to reform Section 230, which legally protects social media companies from content their users post and how they moderate their platforms.
Trump added that the legal team is "not looking to settle."
On Jan. 8, two days after the riot at the US Capitol, Twitter took the unprecedented step of permanently banning then-President Trump's world-famous account from the platform.
Facebook also kicked Trump off its social media platforms around the same time, saying the ban would last at least through the end of his presidency. The company later sent the case to its Oversight Board to rule on whether the ban should be permanent.
In May, the Oversight Board upheld the company's decision to block Trump, but said an indefinite ban was inappropriate and gave Facebook six months to lay out clearer penalties.
Facebook announced last month that the ban will last at least until 2023, when the decision will be reassessed.
After that announcement, Trump blasted Facebook for "censoring and silencing" his political movement.
"Facebook's ruling is an insult to the record-setting 75M people, plus many others, who voted for us in the 2020 Rigged Presidential Election," Trump said. "They shouldn't be allowed to get away with this censoring and silencing, and ultimately, we will win. Our Country can't take this abuse anymore!"
Several Republical lawmakers also backed Trump, accusing tech giants of a double standard, pointing out that Democrats including Hillary Clinton also challenged the validity of past election results.
"Unless Congress acts, Big Tech is going to continue to censor Americans and trample on our foundational principles of free speech and open exchange of ideas in an effort to control what Americans say, hear, and think," Sen. Bill Hagerty (R-Tenn.) said at the time. "Despite recently being exposed for wrongly banning and suppressing information regarding the origins of COVID-19, Facebook is now doubling down on its censorship playbook."
Hagerty and Sen. Josh Hawley (R-Mo.) have both introduced legislation in Congress aimed at reeling in the power of big tech companies.
Members of both political parties in Congress historically supported reforms to laws governing Big Tech firms such as Amazon, Google, Facebook and Twitter. For example, both President Biden and House Speaker Nancy Pelosi (D-Calif.) backed repeal of Section 230 of the Communications Decency Act, which grants immunity for most third-party online content.
The Military Industrial Complex has claimed yet another victim, likely victims. Details are still unclear but here's what we do know. There were major protest against the President who Haiti citizens claimed was a dictator who was being kept in power by U.S. Democrats specifically "Joe Biden's Administration"
Video quickly emerged after the assassination showing The assassins claimed to be DEA; spoke a mix of Spanish & English with a US accent.
Haiti's government says highly trained foreign attackers involved. All borders & airports have been shut.
From the White House: The White House described the attack on Haitian President Jovenel as "horrific" and "tragic" and said it was still gathering information on what happened. President Joe Biden will be briefed later.