Traffickers are getting more and more creative as States try to control the surge caused by Biden. Yesterday, a Del Rio Sector K9 alerted to this trailer at one of our checkpoints. An inspection located 2 children (ages 10 and 15) trapped under the trailer boards with 18 adults. With temperatures on the rise, smuggling attempts like these have a high potential to turn deadly.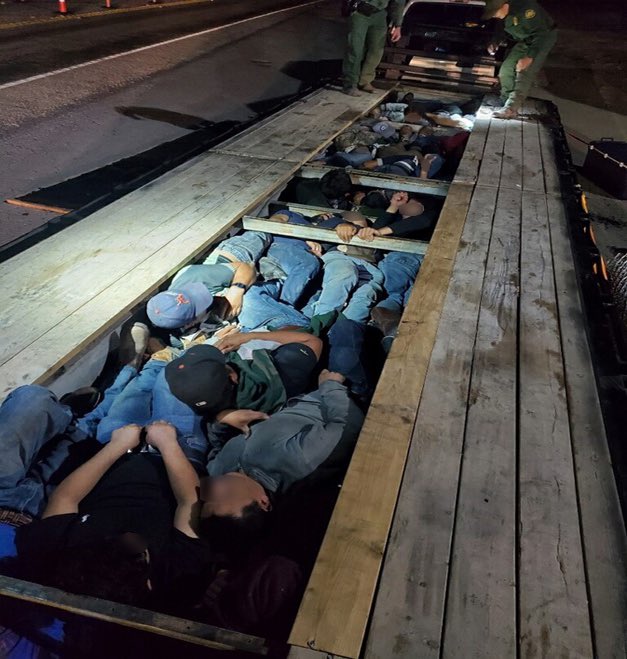 Technology continues to assist, even at our checkpoints. Our agents encountered this vehicle at an immigration checkpoint and became suspicious. Tech revealed a person trapped inside a padlocked toolbox. A search revealed a total of 3 trapped in the truck with no means of escape.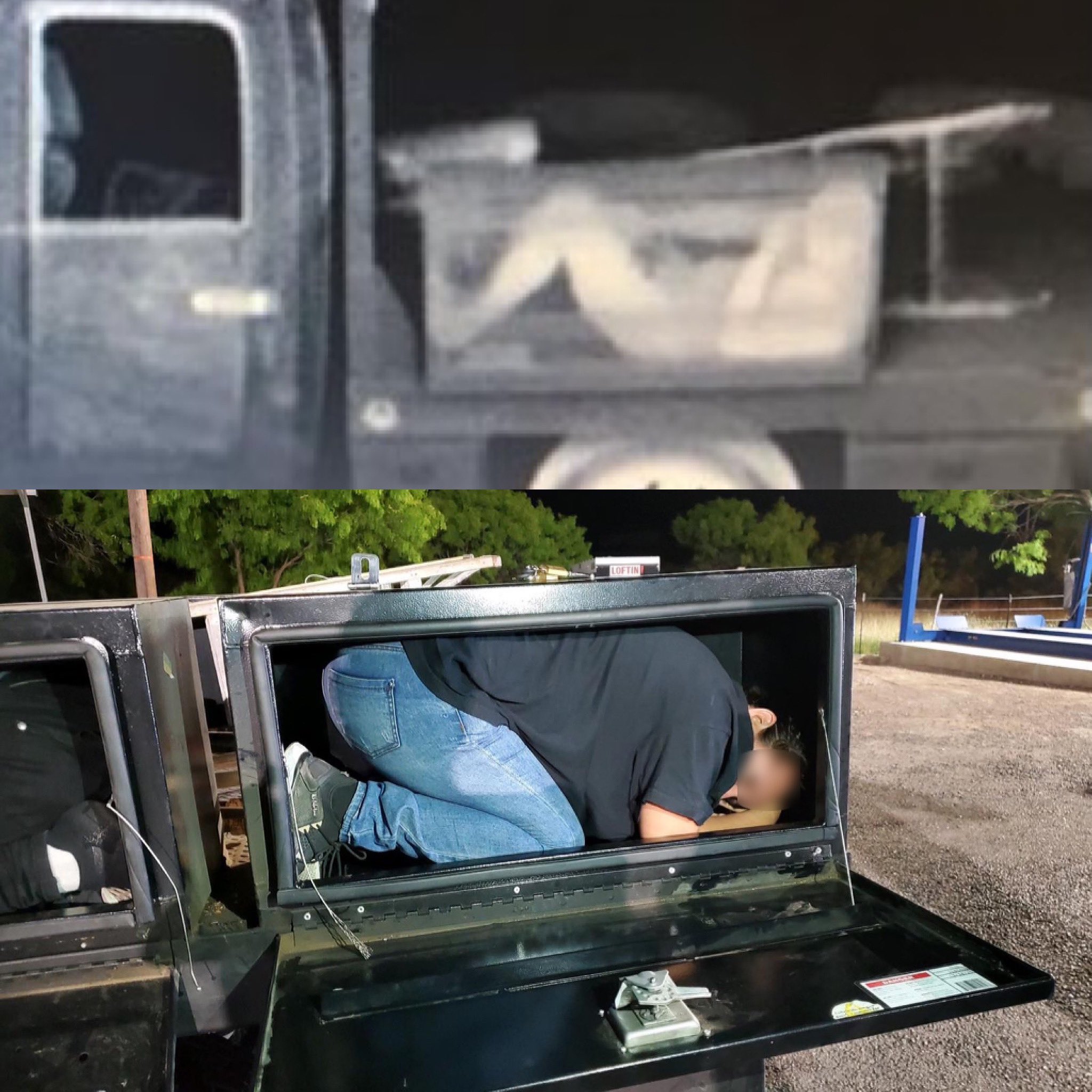 agents arrested a group of 60 illegal aliens early Tuesday morning after camera operators spotted them approaching from Mexico. Groups of this size regularly enter the U.S. in areas where there is limited to no infrastructure.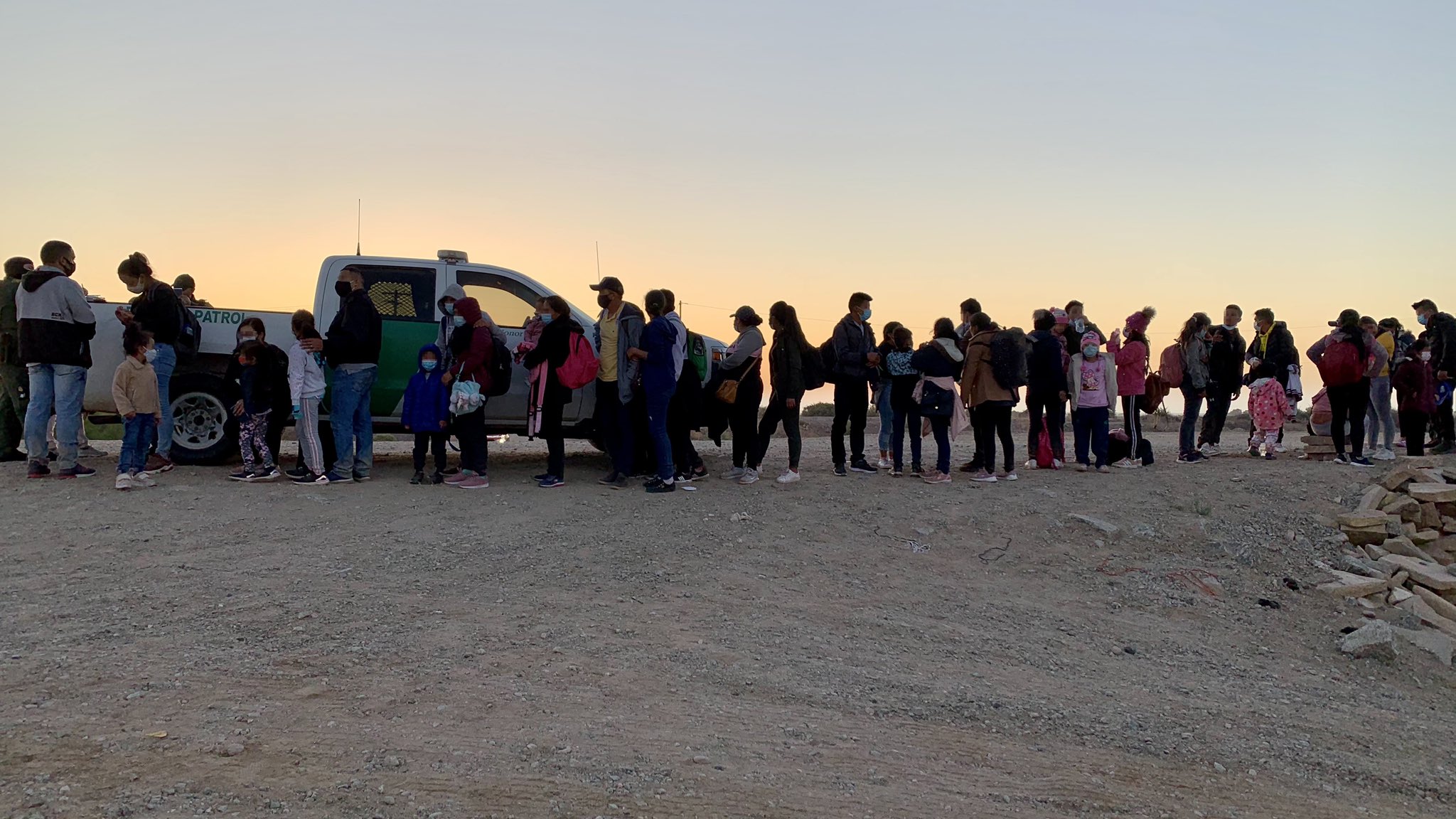 Hero Border Patrol agents rescued an unresponsive female in the brush just in time to save her life. Watch Below
Indio agents seized 36+ lbs of deadly meth concealed in a spare tire & speaker. Smugglers continue to try & sneak these deadly drugs into our communities.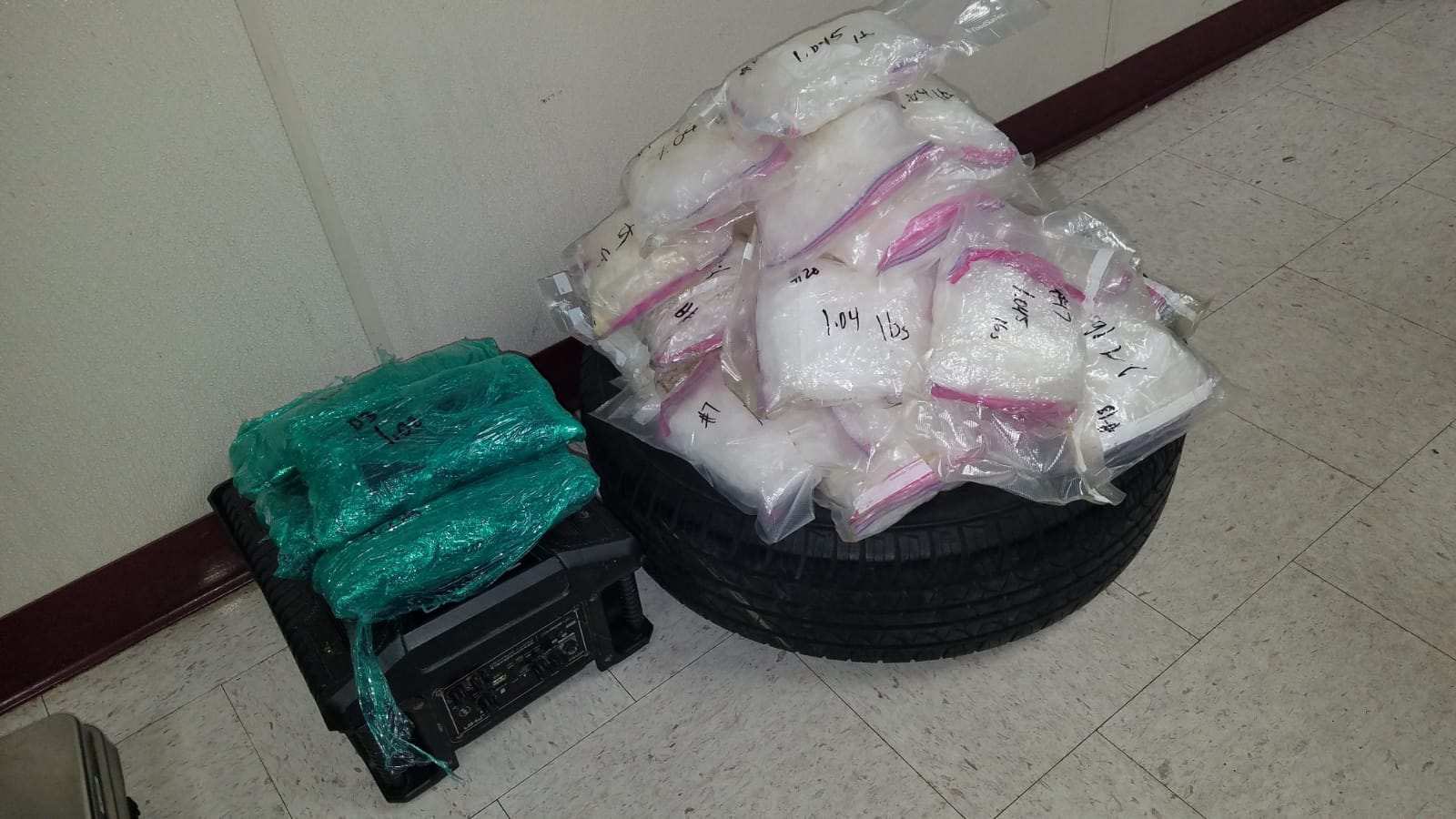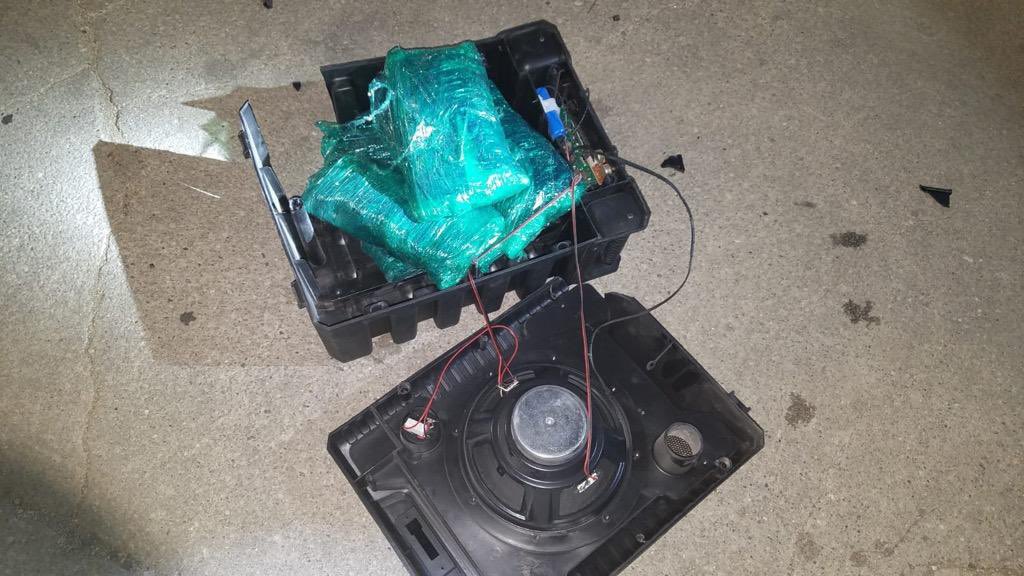 Agents arrested a Mexican national with a criminal record that dates back to 2008. His rap sheet includes Grand Theft Auto, DUI & Possession of a Weapon. Our agents work alongside our local partners to protect the community.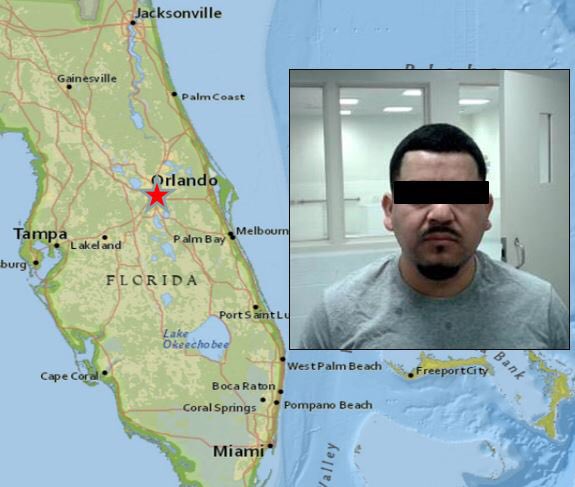 Laredo Sector agents, working with @unitedisd Police Department, discovered 63 individuals found inside a commercial trailer during a failed human smuggling attempt in east Laredo.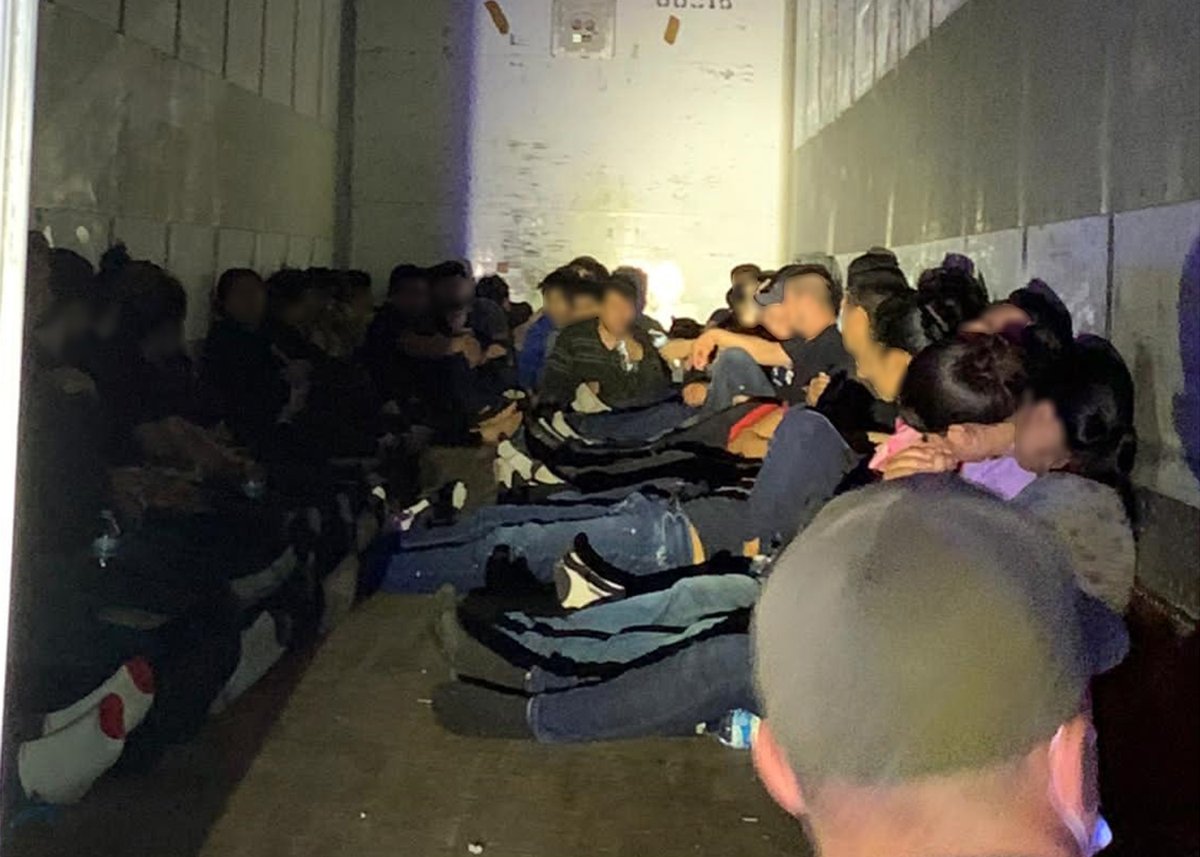 Monday, Border Patrol agents inspected a freight train as it arrived in Hebbronville, Texas. A total of 37 illegal aliens were found within multiple rail cars. 19 of those individuals were found trapped inside a grain hopper and had to be rescued using a ladder.